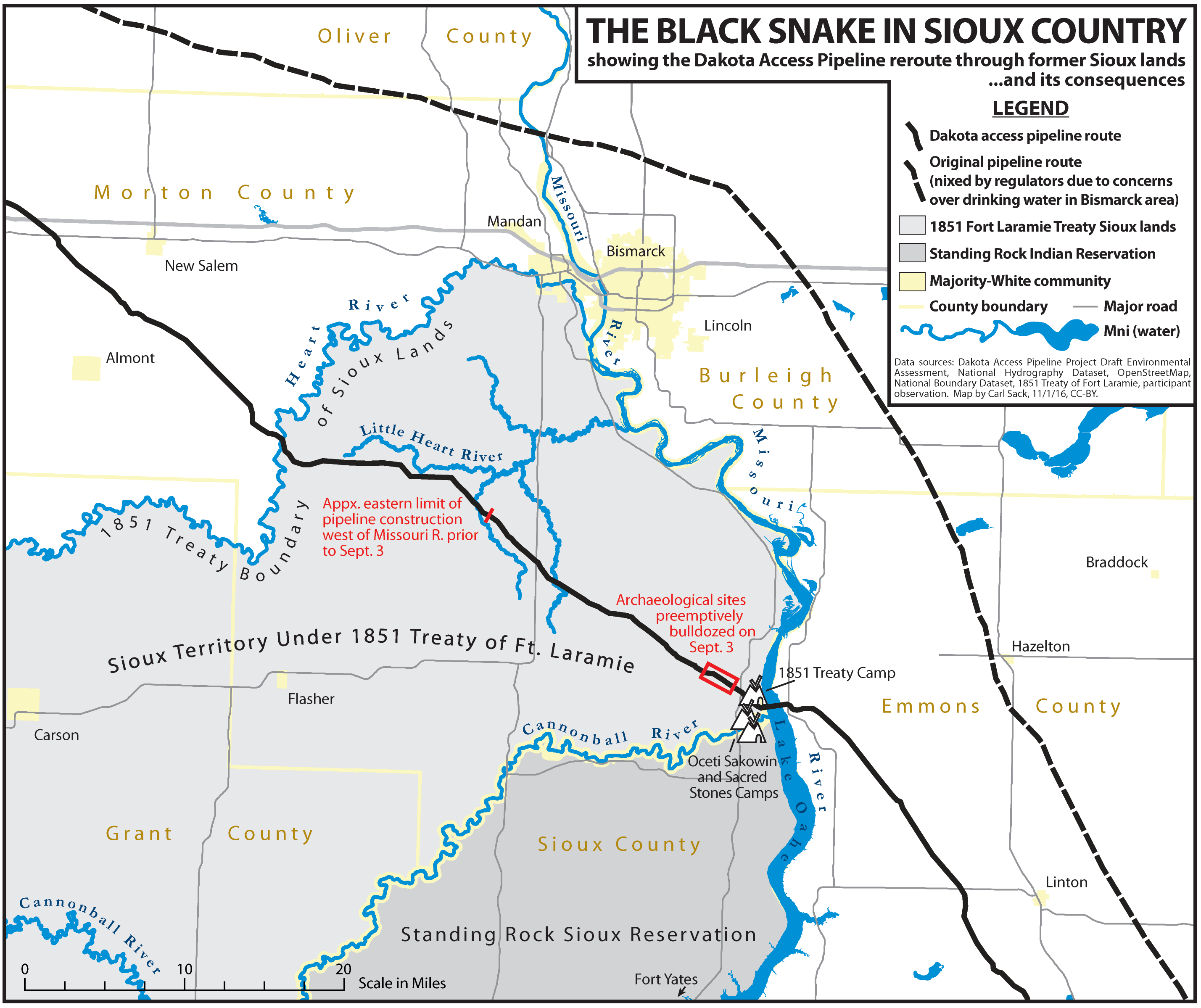 By Dakota Cantwell
In another unsurprising turn of the modern day, the Dakota Access Pipeline has received full approval for construct. While many see this as a great thing for the thousands of potential jobs (a number blown far out of proportion), the threat is now a promise.
The pipeline will be built, it will cross the Missouri River and, if history is any indicator, it will leak.
According to daplpipelinefacts.com, "The Dakota Access Pipeline (DAPL) is the safest and most environmentally sensitive way to transport crude oil from domestic wells to American consumers."
The funny thing about this is the actual history of the pipeline.  It was, for a brief moment, set to run through Bismarck, ND.  
This obviously did not happen and it is the reasoning that makes ETP's claim of safety so uncomforting.
The rumor is that Bismarck's water supply was in danger and because of this the pipeline was made to find another path which led them to the stand off with the Standing Rock Sioux Tribe.
Snopes has quickly chimed in on this and proved it to be false, which is partly true.  The claim that Bismarck's white residents threw a fit and the pipeline jumped to appease them is false.
There is more to this story however.  According to the Bismarck Tribune it was the U.S Army Corps of Engineers that told the pipeline to change its course and listed a couple of Environmental concerns for their reasoning.
One of which was concern about the pipeline crossing what the federal pipeline regulators called a "high consequence area."  According to the Bismarck Tribune this is "an area determined to have the most significant adverse consequences in the event of a pipeline spill."
Odd that despite the Dakota Access claiming to be the "safest and most environmentally sensitive way to transport crude oil" they were still made to move the pipeline in the event that when they spill it will have extreme consequences.
So what does this mean for Standing Rock and everyone else down stream from them?
According to Business insider, between 2013 and 2015 there were an average of 121 "accidents" happen in a year.
A report from Worcester Polytechnic Institute found that they health problems related to these oil spills can be detrimental.  Including increased cancer risks and digestive issues for those who ingested the oil directly through the water or ate the meat of animals that had ingested the water.  
According to Business Insider, people who bathed in or did laundry with the water contaminated by an oil spill suffered "a higher incidence of skin problems, ranging from mild rashes to severe and lasting eczema and malignant skin cancers."
So congrats to the DAPL, you have succeeded in risking the lives of the animals and people that live along the Missouri River.  Here's hoping your claim of safety isn't just something to quiet the masses.